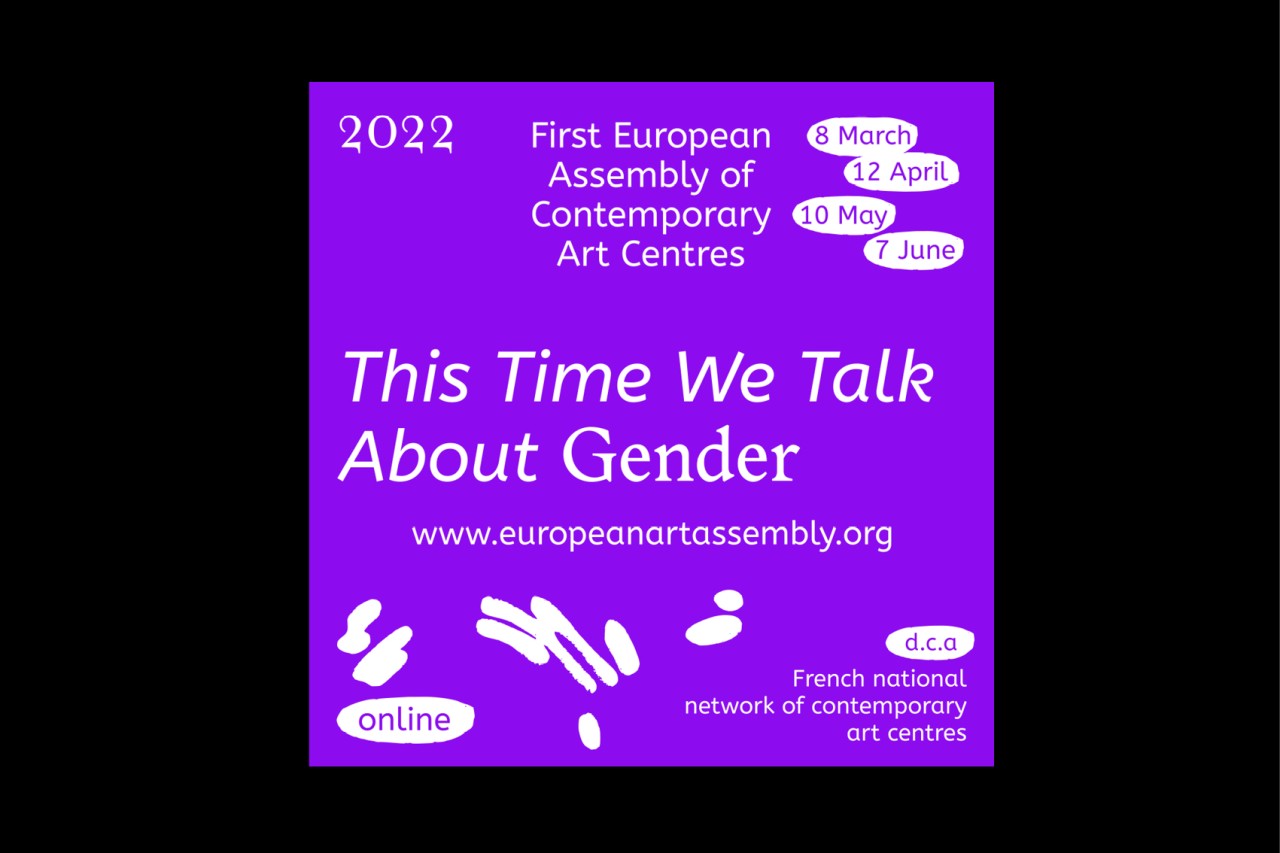 Since 2015, DCA — French national network of contemporary art centres has worked with European artistic institutions to develop a network of art centres which is established on a large area including western Europe, Scandinavia, southern Europe and eastern Europe.
Although faced with differing political and socio-economic contexts and everyday experiences, contemporary art centres in Europe share common cultural practices, concerns and values.
On 8 March, 12 April, 10 May, and 7 June 2022, DCA together with French and European partners launch a series of four online meetings, where art workers, artists, curators, institutional directors, thinkers and researchers will share inspirations, ideas and actions advancing towards gender equality and diversity in contemporary art centres and cultural institutions at large.
The list of participants and moderators include: Sepake Angiama, Xabier Arakistain, Mercedes Azpilicueta, Nanne Buurman, Vanessa Desclaux, Angela Dimitrakaki, Iris Dressler, Elvira Dyangani Ose, Dora García, Géraldine Gourbe, Céline Kopp, Elke Krasny, Quinn Latimer, Elisabeth Lebovici, Julia Morandeira, Tominga O'Donnell, Julie Pellegrin, Marthe Ramm Fortun, Helena Reckitt, Émilie Renard, Marnie Slater.
Website europeanartassembly.org
Press release
Video recordings
Summaries
On 28 November 2022, DCA together with its partners invite you for a closure public roundtable, in Paris.
An online-event organised by DCA, in partnership with the ADKV (Germany) and the Kunsthallene i Norge (Norway) networks, and the European artistic institutions Fotogalleriet (Norway), Oslo Kunstforening (Norway), CA2M (Spain), and Casa Da Cerca (Portugal), with support from the Ministry of Culture, the Institut Français, and the Fondation des Artistes.