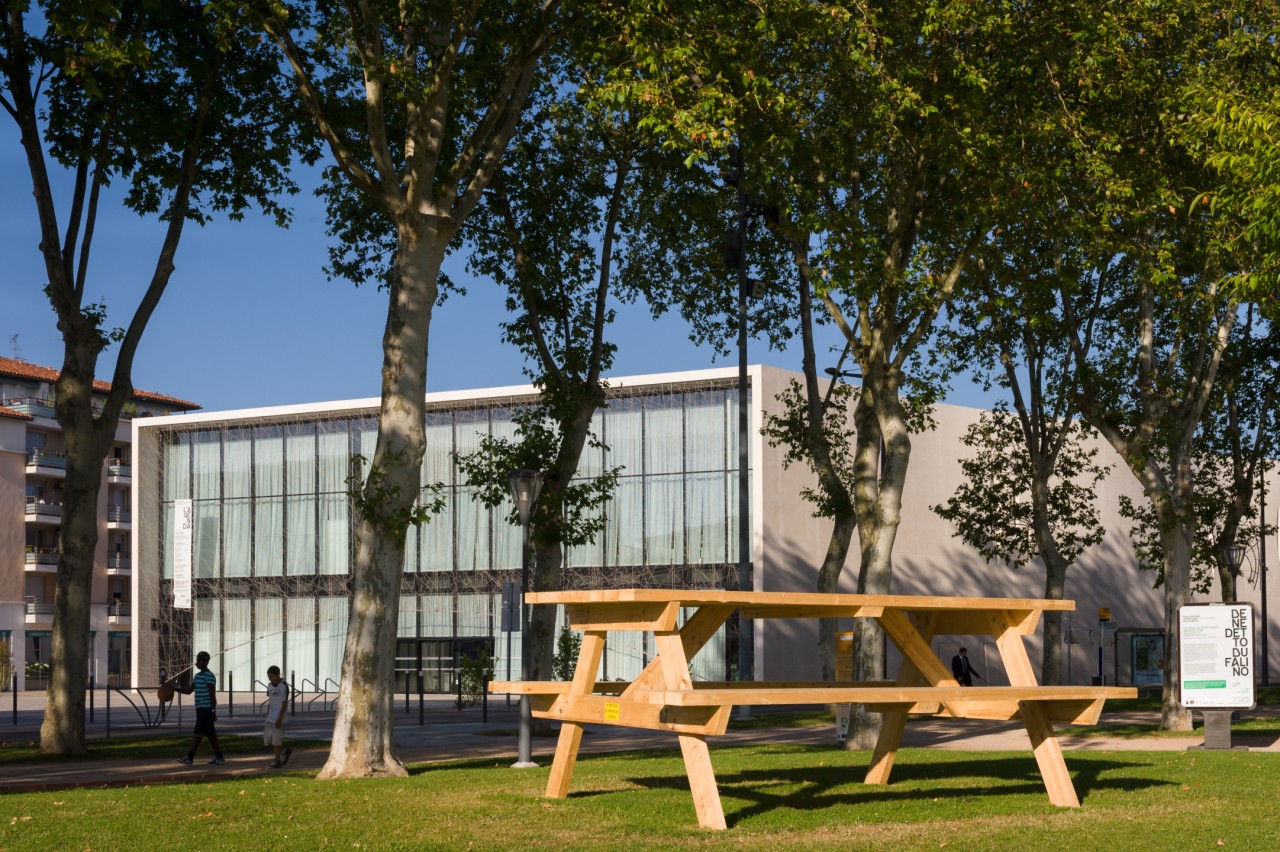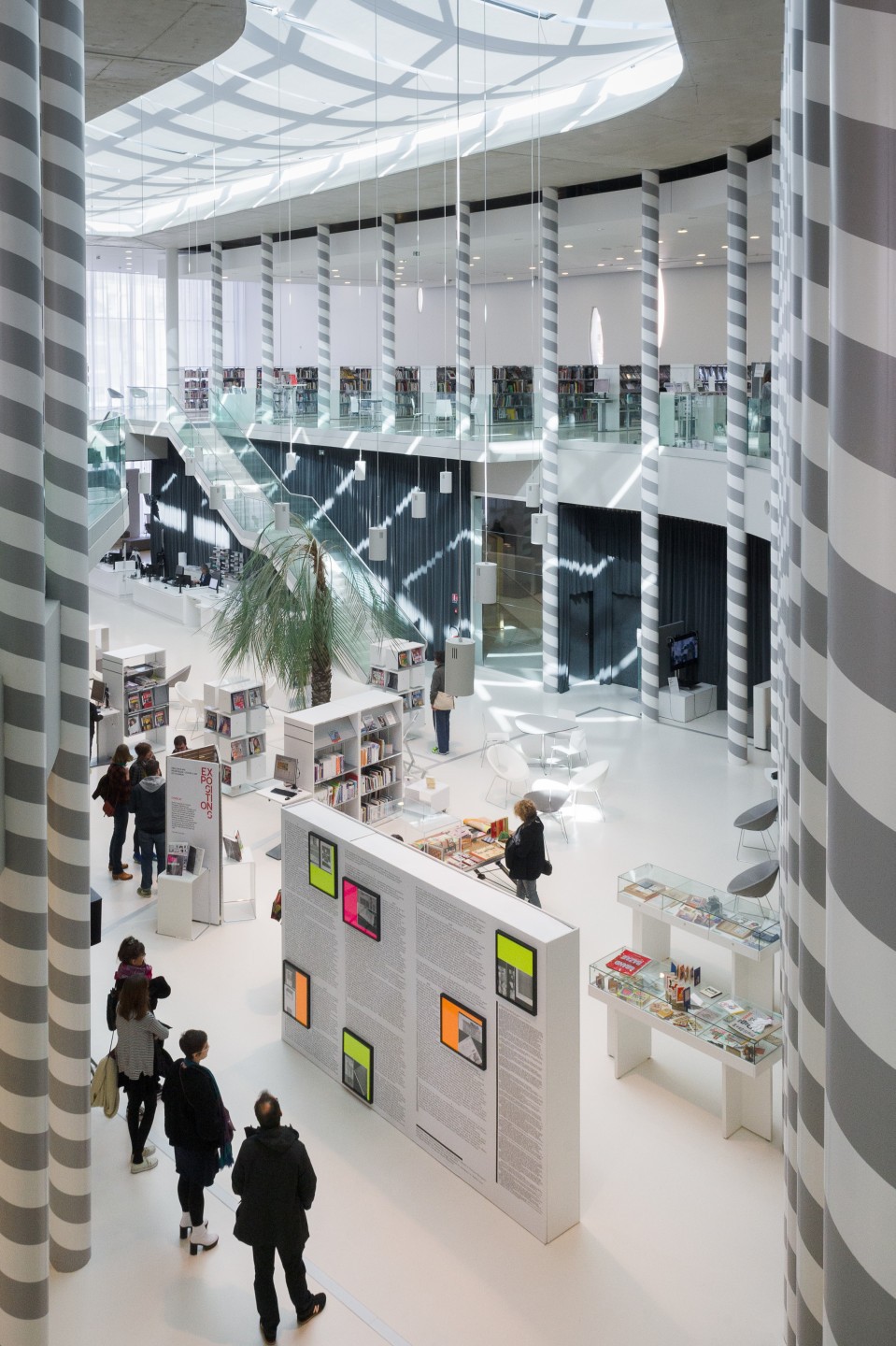 Pavillon Blanc Henri Molina has the unique feature of bringing together in one place a contemporary art centre and a multimedia library. It combines, within an architecture by Rudy Ricciotti, the art centre of the city of Colomiers founded in 1989 and the libraries established in the 1970s. Inaugurated in 2011, the building has an exhibition room, a vast atrium, a Piccolo Conte space designed for children, two levels for the multimedia library's collections as well as a conference room, an auditorium, and spaces for artistic and digital workshops.
Its programme offers visitors contemporary art exhibitions, artistic and multimedia workshops, conferences, meetings, videos, literary and musical naps, residencies, etc. A lively, multi-generational third place, at the crossroads of key partnerships and major events — Printemps de Septembre, Marathon des mots, Festival BD de Colomiers. It is also at the heart of networks and a co-founding member of PinkPong, the contemporary art network of the Toulouse metropolis, and Air de Midi, the contemporary art network of the Occitanie region.
The Pavillon Blanc's cultural project lies at the intersection of images and contemporary writing, knowledge, and creation, with a commitment to support young creators.