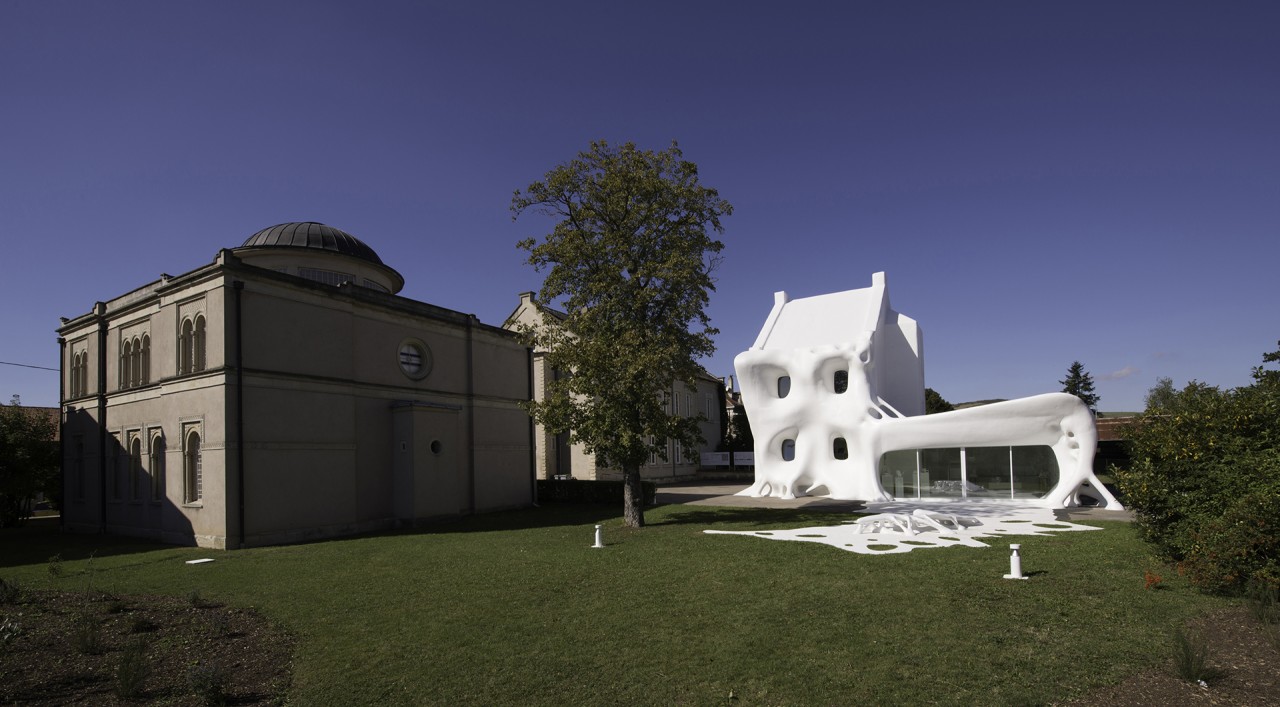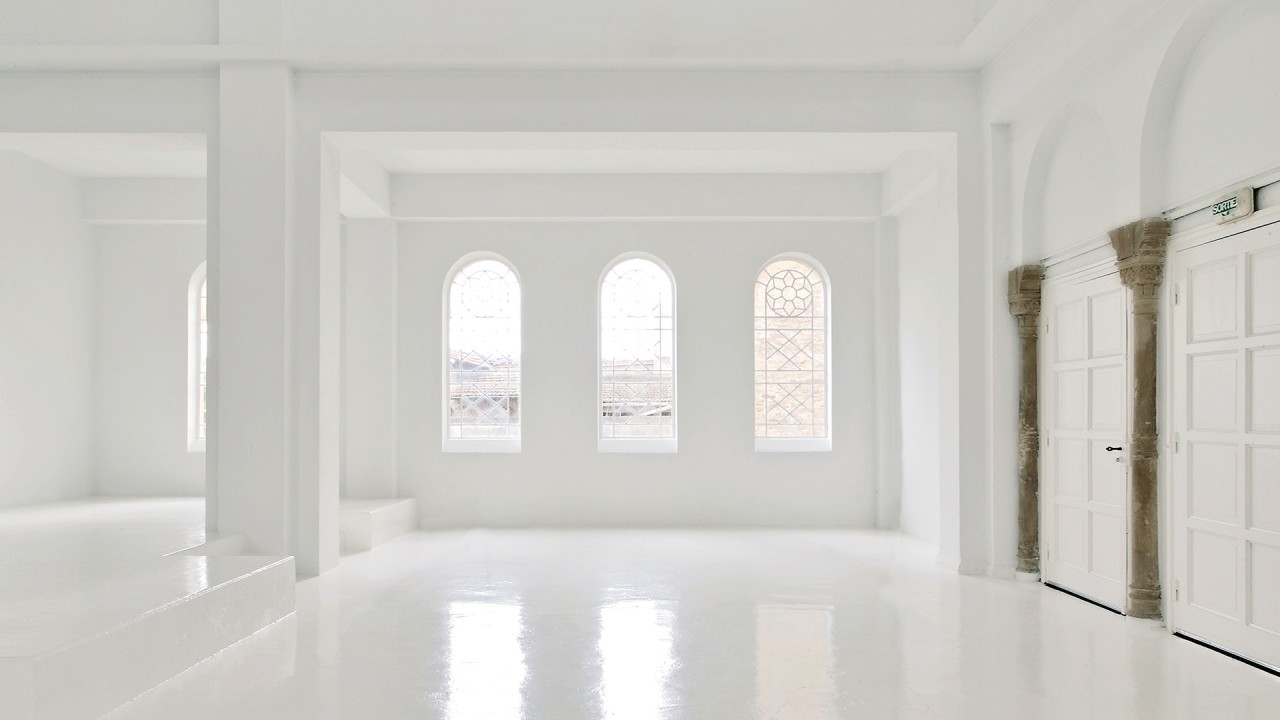 The contemporary art centre in Delme is located in a former synagogue, built in an Oriental style in the late 19th century. Not least among its special features are a dome, an arcaded entryway decorated with latticework, and windows with geometric stained glass. The synagogue was partly destroyed during the Second World War. The outer walls survived, but the interior was rebuilt along stricter lines after the war. The synagogue was permanently de-consecrated in the early 1980s for lack of sufficient numbers of worshippers. The first art exhibition was held in 1993.
The many artists who have exhibited in this unusual venue in the past thirty years, generating an identity and reputation for the art center both locally and internationally, include: François Morellet, Daniel Buren, Tadashi Kawamata, Ann Veronica Janssens, Marc Camille Chaimowicz, Katinka Bock, Julien Prévieux, Gianni Motti, Yona Friedman, Eric Baudelaire, Clovis Maillet et Louise Hervé, Marie Cool et Fabio Balducci, Susan Hiller, Clément Rodzielski, Jimmie Robert, Jean-Luc Moulène, Shilpa Gupta, Merlin Carpenter etc. All have developed a special view of the venue by creating site specific works.
In addition to three or four temporary shows presented in the former synagogue every year, the Delme art centre manages an artist residency program in the village of Lindre-Basse, in the heart of the Lorraine regional park area.
The Delme synagogue, located in a rural region of Lorraine, has always positioned itself as an art lab, a site of artistic exploration and production. The art centre makes a concerted effort to establish a dialogue with all potential audiences, focusing on the local area.
Since 2019, the CAC - la synagogue de Delme obtained the label "Contemporary art centre of national interest" by the French Ministry of Culture.
Director : Benoît Lamy de la Chapelle